EXPERIENCE THE MAGIC OF SPLAYTRAY
Why SplayTray?
SplayTray is the patented, revolutionary bag that opens into a tray so you can finally find what you need without all of the hassle and digging. 
Use it for makeup, toiletries, pens/pencils, art supplies, snacks, or even toys. The possibilities are endless!
Our Story
GIVE THE GIFT OF SPLAYTRAY THIS HOLIDAY SEASON
Our Customers Ex(splay)ning Their Experience:
REVIEWS
Meredith L. ★★★★★

I've been using my SplayTray for over a year now and I absolutely love it! I travel a lot for work and it's so nice to be able to display everything in a hotel bathroom while keeping it hygienic, then snapping it back up so quickly. Thank you, SplayTray!

Victoria K. ★★★★★

I'm in cosmetology school and I use my SplayTray for my buzzers! Everyone loves it and it can be used for so much in our industry!

Jill G ★★★★★

It's so much easier to find what I'm looking for. I also love the inside pockets - they are perfect for keeping brushes separate from the rest of my makeup but still easily accessible.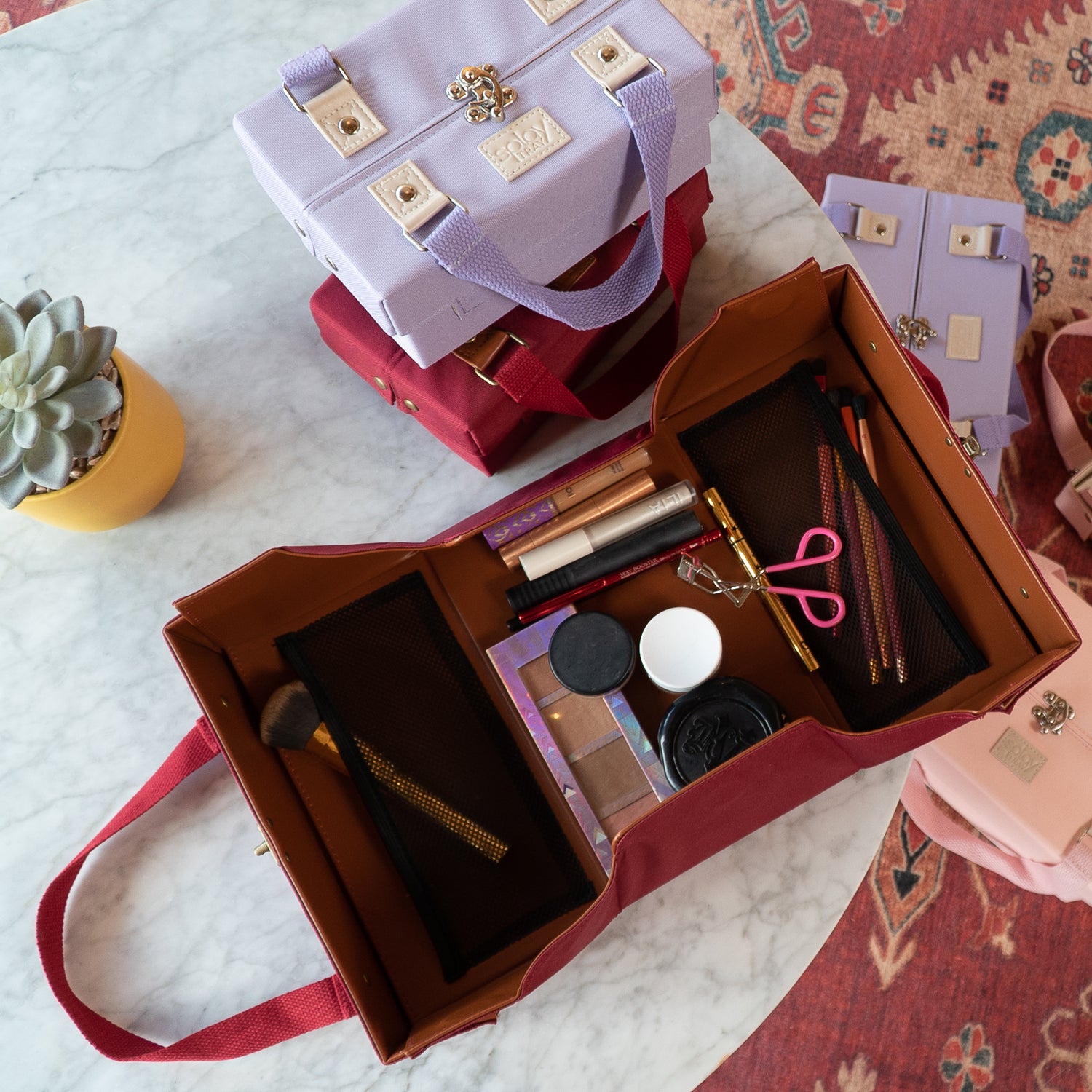 Which size is right for me?
Our SplayTrays are used to store so many items. Be sure you have the right size using our size comparison charts.
Find My Size
What's in your SplayTray?